Contact Us
---
Contact Details
Tel (NEW): 01753 656001
Fax: 01753 630430
Email: info@nlsfabrication.com
Simon: 07904 528023 - simon@nlsfabrication.com
Neil: 07767 398041 - neil@nlsfabrication.com
NLS Design, Fabrication & Metalwork
Workshop RP
Pinewood Studios
Pinewood Road
Iver Health
Bucks
SL0 0NH
UK
How to find Pinewood Studios
We are located at the world famous Pinewood Studios in Iver Heath, Buckinghamshire, UK. Pinewood is easiliy accessible from the A412 between Denham and Slough.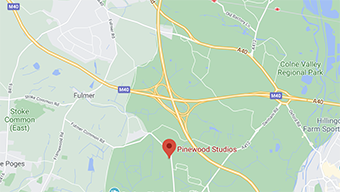 CLICK HERE for a map of our location or for details directions from any location, use the RAC route planner.
Our location on site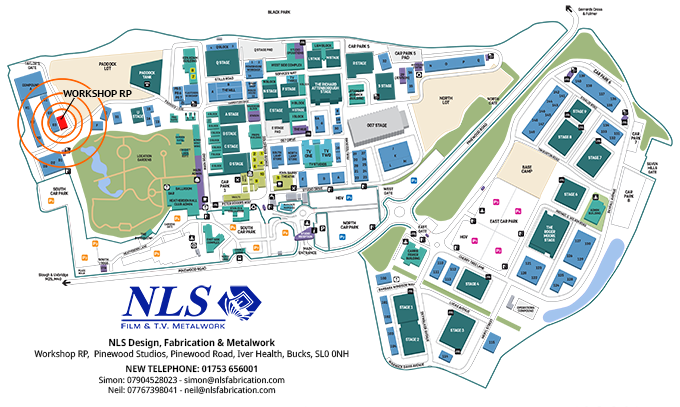 We are located in Workshop RP at Pinewood, near the Paddock Tank. CLICK HERE to download the Pinewood site map.