News
---
WE'VE MOVED! (but don't worry, we're still at Pinewood Studios)
November 2nd 2020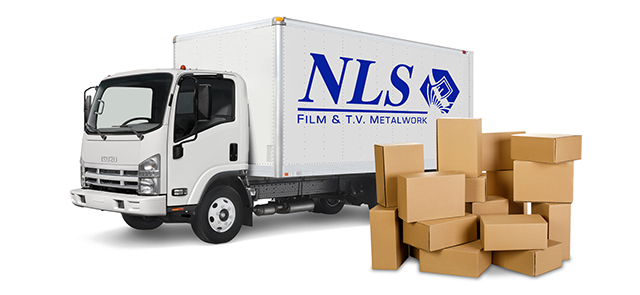 Following Disney's lease of Pinewood Studios, we have to vacate our current location, but Pinewood Studios have built us a fabulous new facility in the Paddock Tank area. We relocate there as of 1st November. The new space is about 20% bigger than our current facility and gives us a great space to work in. Most importantly, they have agreed to name it after Dad, Roy Poulter who we lost last year to cancer. Our new home will therefore be called Workshop RP. It is a very exciting time for us as we look forward to working with you all in our new space exactly 35 years after Dad started NLS in October 1985.
We also have a NEW TELEPHONE NUMBER. Please update your records with 01753 656001. Our mobile and email details all remain the same.
We are now located in Workshop RP, near the Paddock Tank. CLICK HERE to download the Pinewood site map.
NLS's founder, Roy Poulter. Gone but never forgotten.
October 6th 2019
On 6th October 2019 we lost Dad, Roy Poulter after a short battle with Cancer. He started NLS in 1985 and built the company up, eventually bringing in two sons and his wife to help with the business. He only retired, aged 71 in March 2019 and fell ill immediately.
During his long working life, through his hard work and wonderful personality, he secured work in some amazing places and for some very prestigious clients. The pinnacle of his career was being awarded the Royal Warrant, of which it was said; it is for your cheek, hard work, loyalty and excellent results.
He always had time to help and was always available for a chat and a cup of tea. He touched so many people's lives over the years - through work, school events, football clubs etc. - that more than 500 people attended his funeral at the end of October.
One of his mottos for work and life was It is not what I do, but how I do it. This sums him up perfectly. His attention to detail was incredible and he blossomed in his work when we moved to Pinewood Studios and into the film industry in 1998.
One of the things he made very clear in his final weeks with us was this; I would not change a thing.
He is gone, but will never be forgotten. He had such warmth and was full of fun.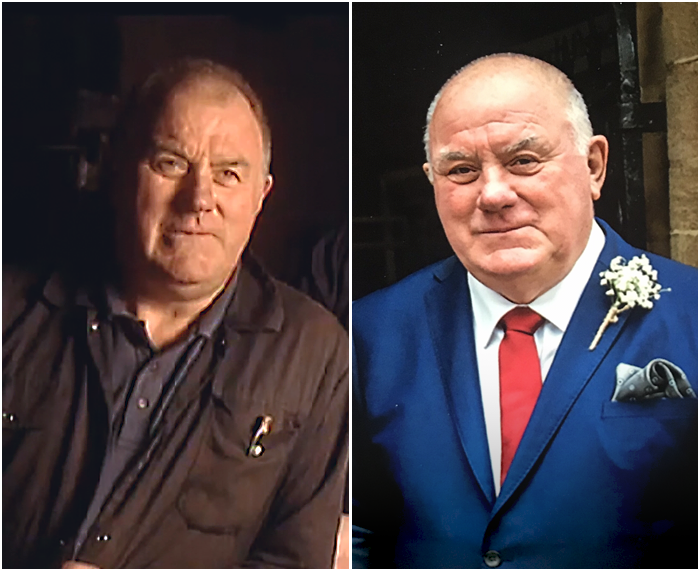 NLS's work on Scorsese picture is featured in Mail on Sunday, Live Magazine colour spread.
February 23rd 2012
The best sets in the world aren't in Hollywood or Bollywood - but Shepperton Studios, home of Martin Scorsese's stunning festive epic, Hugo'. Working with famed production designer Dante Ferretti, NLS constructed the spectacular station clock that features prominently in Scorsese's new fantasy adventure.
Click here to download Mail on Sunday article (PDF file)

BAFTA News
February 23rd 2012
Great news that some of the films we played a big part in supplying. Tinker Tailor Soldier Spy and Hugo Cabret had numerous nominations in this years BAFTA's with Hugo and Tinker Tailor Soldier Spy winning.
Especially the Production Design Award for Dante Ferretti and Francesca Lo Schiavo as we contributed so much to the construction, props and set departments of the Hugo Cabret Production.
NLS Fabrication Celebrates it's 25th Anniversary
December 1st 2010
"NLS Fabrication was started in October 1985 by Roy Poulter who, in those early days, would work in the evenings after finishing his day job. Before long, he handed in his notice and went into business for himself full time. After initially establishing itself with small fabrication and component work, the company went from strength to strength, from light fittings to hoppers to sound filters.
Around 20 years ago NLS was asked to tender for work at Pinewood Studios and has been a key part of the UK film industry ever since. The company moved to Pinewood Studios ten years ago and supports TV or film productions across the Pinewood Studios Group sites. The company's work has continued to evolve and it now supplies prop and construction departments and set decoration. It has established a reputation for delivering high quality work, often on short notice, to fit with busy shooting schedules. The team also has the ability to work on location."